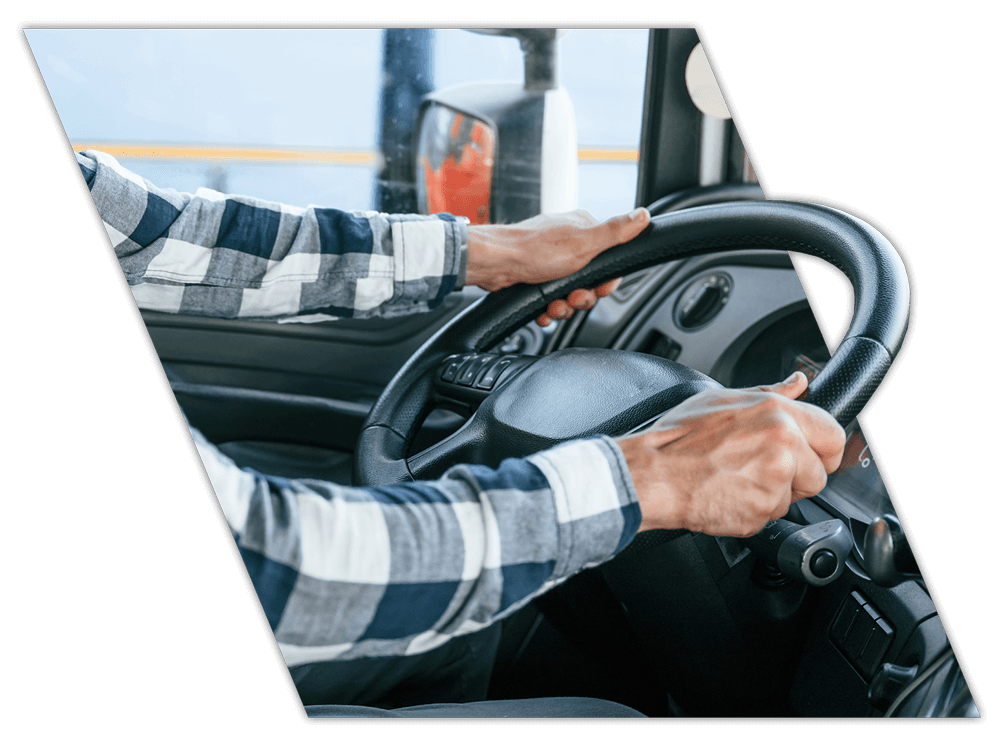 Cautiousness into Confidence in Eight Weeks!
CDL Night Classes in Harvey, LA
Is your day job, school schedule, or other commitments keeping you from pursuing a lucrative career as a truck driver? We've solved that issue at Coastal Truck Driving School by offering CDL night classes in Harvey, Louisiana. Our flexible program provides exceptional training and equips you with the crucial skills to obtain your CDL in just eight weeks!
Leap toward an exciting truck driving career and reap the rewards, including job security, attractive pay, the freedom of the open road, and much more! Contact us today to enroll in our CDL night classes in Harvey!
How Our CDL Night Classes in Harvey Prepare You for Anything on the Road
Getting behind the wheel, ensuring everything runs smoothly inside the truck, and keeping up with all the trucking regulations can be overwhelming. Enrolling in Coastal's CDL night classes in Harvey will transform your cautiousness into confidence.
Our Harvey CDL night classes are crafted to provide you with a comprehensive education and ample hands-on experience to boost your comfort and abilities. We prepare you for any challenge or situation you may face on the road by teaching you:
Basic Control Skills
Advanced Shifting Techniques
Backing Maneuvers
Defensive Driving
Pre-Trip and Post Inspections
Road Training, Including Right/Left Turns
Speed Management
And Much More
At our Harvey CDL night classes, you'll receive unwavering support from our friendly and dedicated staff, who are always available to address your concerns and ensure your success. Speak with one of our representatives and learn more about our comprehensive CDL night class in Harvey today!
Our Harvey CDL Night Classes Set You Up for Career Success
Enrolling in our Harvey CDL night classes will unlock valuable resources that contribute to your long-term success. We offer free housing near campus, flexible course options to help you concentrate on the program, and a Job Placement Assistance Program to connect you with potential employers after graduation to ensure your success.

When you are looking for a CDL night class in Harvey, pick the one that puts your education and success first and has assisted thousands of graduates in finding employment. Contact us today to enroll in CDL night classes or if you need help finding the perfect courses to accommodate your schedule.
Your Future Awaits – Enroll in Our CDL Night Classes in Harvey, LA
We understand that life can be demanding, but don't let your busy daytime schedule deter you from pursuing a fulfilling and rewarding career. With our CDL night classes in Harvey, you can confidently embark on becoming a skilled truck driver while enjoying the benefits of a flexible learning experience.

At Coastal, we're here to support you throughout your journey. Our dedicated staff, valuable resources, and commitment to your success make us the perfect partner as you forge ahead in your truck driving career. Don't let this opportunity pass you by – enroll in our CDL night classes and take advantage of our resources tailored for your convenience and success.