Become a Commercial Driver in as Little as 4 Weeks!
A CDL School Designed to Fit Your Schedule & Make You an Attractive Hire
Join thousands of men and women on the open road and have a career you can be proud of when you apply for Coastal Truck Driving School.
Our CDL school's training programs are designed to set you up for success with classroom and hands-on training. Get your commercial driver's license in as little as four weeks when you sign up today!
What a CDL License from Coastal Truck Driving School Can Do for You
Coastal Truck Driving School is dedicated to helping individuals change their lives with a career that supports their life goals. We'll help you develop the skills you need and get the license required to advance your career as a commercial driver.
The team at our CDL school is dedicated to our students' success. When you choose Coastal Truck Driving School, you don't stop being a student after graduating – from enrollment through graduation and even beyond, we help you reach your goals.
Get the meaningful, professional employment you've been looking for with an effective, proficient education from Coastal Truck Driving School.
Our CDL Truck School Class Schedule & Curriculum
We offer several course options and schedules at our Louisiana campuses to accommodate your life and commitments. Whether you want to complete your training in as little as four weeks and start your new career as soon as possible, or you need to spread out your learning over eight weeks with weekend and night classes, we have an option for you at our CDL school.
CDL School Course Options
What You'll Learn at Coastal Truck Driving School
At our CDL school, we prepare you for a wide variety of situations and teach you the skills you need to succeed as a commercial truck driver. From manual shifting to post-crash procedures, we cover the basics and advanced material so you're ready for anything when you're on the road.
Our CDL Truck School Covers:
Backing & Docking
Basic Vehicle Control
Control Systems
Coupling & Uncoupling
Diagnosis of Malfunctions
Distracted Driving
Emergency Protocol
Environmental Compliance Issues
Extreme Driving Conditions
Inspections
Night Operation
Shifting/Operating Transmissions
Space Management
And Much More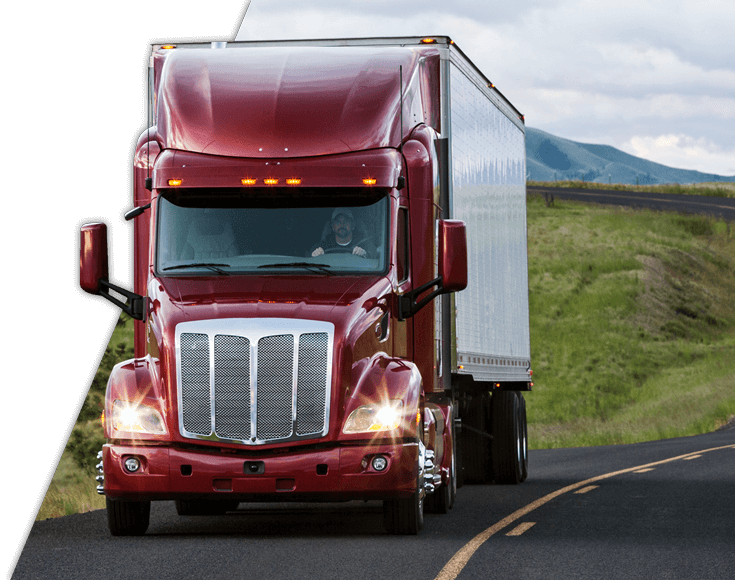 Our CDL Training School Campuses are Located Throughout Louisiana
Hide Details
Show Details
If you're traveling from a distance in order to get your CDL, Coastal Truck Driving School is here to support your career advancement with housing at no additional charge at some locations. Our dormitory-style rooms accommodate between four and eight people per dorm and are furnished with a twin bed, TV, microwave, and refrigerator. Call for more information regarding housing at certain CDL school locations.
Employment Assistance from Your Dedicated CDL School
Coastal Truck Driving School is dedicated to helping students find a great job after graduation with job placement assistance. Our full-time placement officers assist graduates in scheduling interviews with partnered trucking companies in the industry. As jobs become available, we'll help you prepare for the positions that will bolster you to success.
A CDL School for Veterans
If you're a veteran who is interested in obtaining a commercial driver's license at a licensed CDL school, we accept tuition assistance programs available for veterans, including:
Chapter 33 – Post 9/11 GI Bill®
Montgomery GI Bill® (MGIB)
Other Veterans Affairs (VA) Benefits
Learn more about how we support veterans striving to get their commercial driver's license at our CDL truck school by talking to our admissions representative.
GI Bill® is a registered trademark of the U.S. Department of Veterans Affairs (VA). More information about education benefits offered by VA is available at the official U.S. government website at http://www.benefits.va.gov/gibill.
Start Your New Career with a Commercial Driver's License from a Licensed CDL Truck School
Start your new career today. Apply to Coastal Truck Driving School and learn the skills and procedures you need for a life on the road as a commercial truck driver.