School Bus Training in Louisiana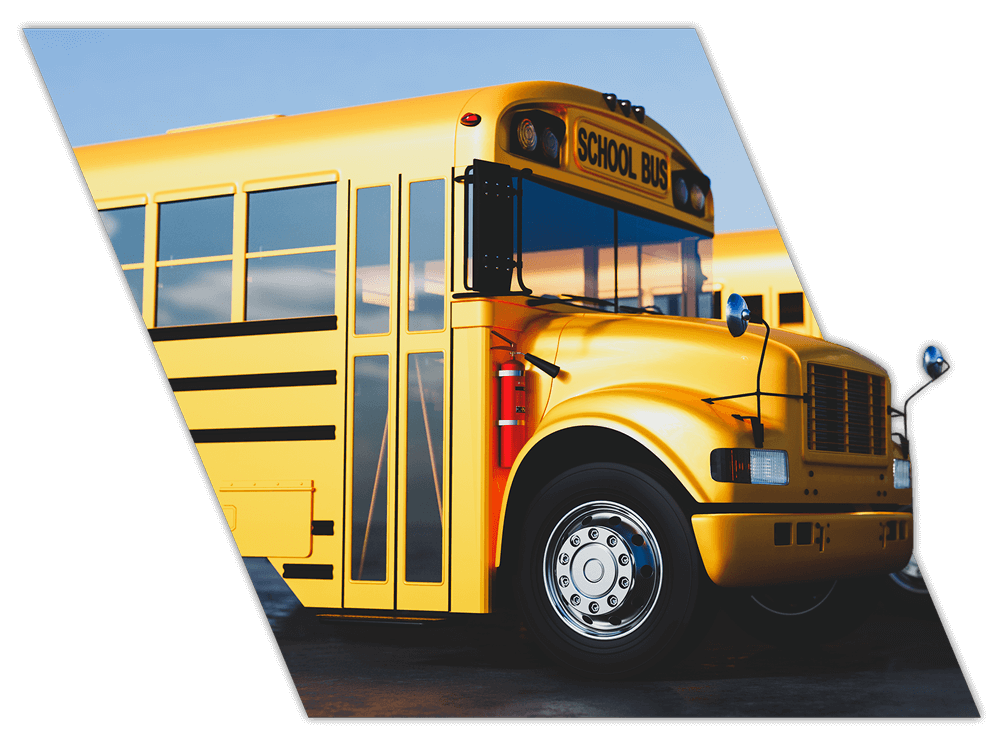 Help the Community – Earn Your CDL in Less Than 4 Weeks!
School Bus Training in Louisiana & Surrounding Areas
Driving future generations to school to become our next doctors, scientists, and leaders is an important and fulfilling career. When you want to start your journey or upgrade your driving skills, Coastal Truck Driving School has your back. Our comprehensive Louisiana school bus training program helps you become a professional school bus driver in just four weeks!
With flexible courses, valuable resources, a friendly and supportive staff, and more, we strive to make our program accessible and affordable for all students. Start a noble and rewarding career when you sign up for school bus training in Louisiana and surrounding areas today!
What Our School Bus Training for Louisiana & Surrounding Areas Teaches You
Our comprehensive school bus training program for Louisiana and the surrounding areas takes you from novice to professional in less than a month to prepare you and boost your confidence. We equip our students with the necessary skills and knowledge to successfully secure a CDL with a passenger endorsement in Louisiana and surrounding areas.
With the passenger endorsement, you can operate commercial vehicles holding passengers, like school buses, city buses, and more, while ensuring your and your passenger's safety. You can expect to learn all these and more at our Louisiana school bus training program:
Basic Maneuvering
Danger Zones
Evacuation Plans & Drills
Interior & Exterior Bus Inspections
Intersections
Pedestrian & Bicycle Safety
Railroad Crossings
Safe Backing
Coastal provides plenty of time in the classroom and behind the wheel to gain enough information and experience. We do this to ensure you graduate with the knowledge and confidence to tackle any situation on the road. View our course options and campus locations to see what fits your schedule, then apply to our school bus training in Louisiana program!
How Our Louisiana School Bus Training Helps You Succeed
We pride ourselves on providing a flexible, student-focused training environment to help you succeed. Our school bus training for Louisiana and surrounding areas offer free housing at select campuses to reduce the stress of commuting, provide a supportive community during your training, and ensure no distractions get in the way of your growth and education.
But our support doesn't end when the training does; with our Job Placement Assistance Program, we help you navigate the job market and connect you with potential employers in the school bus industry. Call us today, speak to a representative, and ask how Louisiana school bus training can help you with your CDL journey!
Enroll at Our Louisiana School Bus Training Program Today – Also Available in Surrounding Areas!
When you need school bus training in Louisiana and surrounding areas that focuses on your growth and helps you secure a rewarding career, choose Coastal Truck Driving School. It's more than just a program – it's a stepping stone to a rewarding career, providing safe and reliable transportation for the children of our community. Let us help you make a positive impact, one school bus ride at a time – Enroll now to secure your CDL in just four weeks!