Truck driving plays a vital role in the US economy, with professional drivers transporting a significant portion of the nation's goods. Understanding and adhering to the numerous regulations governing the industry is crucial for truck drivers. Compliance not only ensures the safety of drivers and others on the road but also helps drivers avoid fines and legal troubles.
If you're interested in a career in trucking or looking to brush up on your knowledge, Coastal Truck Driving School is the premier trucking school in the Gulf South. Our experienced instructors ensure you know and understand trucking regulations and feel confident behind the wheel. Contact our offices today to learn more.
Hours of Service (HOS) Regulations
One of the most critical aspects of trucking is ensuring drivers are well-rested and alert on the road. The Federal Motor Carrier Safety Administration (FMCSA) enforces Hours of Service (HOS) regulations that dictate daily driving limits, required breaks and rest periods, and recordkeeping through electronic logging devices (ELDs). These regulations help maintain a safe and efficient trucking industry by preventing driver fatigue and ensuring accurate recordkeeping.
According to the (FMCSA), the daily driving limits for property-carrying commercial motor vehicle (CMV) drivers are as follows:
A CMV driver may drive a maximum of 11 hours in a 24-hour period after being off duty for 10 or more consecutive hours.
A CMV driver may not drive beyond the 14th consecutive hour after coming on duty, following 10 consecutive hours off duty. Off-duty time does not extend the 14-hour period.
Once a driver reaches the maximum 11 hours of driving time, he or she must be off duty for at least 10 consecutive hours before driving again.
Drivers are also required to take a 30-minute break after eight hours of consecutive driving.
It's important to note that these rules apply to property-carrying CMV drivers, and different rules apply to passenger-carrying CMV drivers. Additionally, there are exceptions and exemptions to these rules in certain situations, such as adverse driving conditions or emergencies.
Weight and Size Limits
Weight and size limits for commercial vehicles are essential for preserving infrastructure and ensuring safety. The federal weight limits for commercial vehicles are set by the Federal Highway Administration (FHWA) and are based on the type of vehicle, the number of axles, and the distance between the axles.
For commercial vehicles operating on the National Network of Highways (which includes the Interstate Highway System), the maximum weight limits are:
Single axle: 20,000 pounds
Tandem axle: 34,000 pounds
Gross vehicle weight: 80,000 pounds
Additionally, the Federal Bridge Formula determines vehicle weight limits based on axle spacing, ensuring even load distribution. Weight limits for state highways and bridges may differ from the federal weight limits. Familiarizing yourself with these regulations is crucial when traveling across state lines and transporting various types of cargo.
[Related: How to Pass the CDL Test]
Transportation of Hazardous Materials (HAZMAT)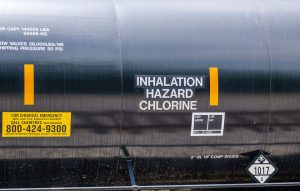 HAZMAT transportation requires specialized knowledge and strict adherence to regulations due to the potential dangers associated with these materials. There are nine HAZMAT classes, each with unique handling and transportation requirements. Drivers must obtain special permits and display appropriate placards when transporting hazardous materials. Additionally, they must undergo specialized training to handle hazardous materials safely and respond effectively in emergency situations.
As a leader in truck driver training, Coastal offers HAZMAT endorsement classes along with our new driver program and refresher courses. If you're ready to get behind the wheel, contact us today.
Drug and Alcohol Testing Regulations
Safety is paramount in the trucking industry, which is why drug and alcohol testing regulations are strictly enforced. Drivers are subject to pre-employment, random, post-accident, and reasonable suspicion testing. Violations may result in fines, license suspension, or even criminal charges. Numerous resources are available to help drivers struggling with substance abuse, including counseling and support groups.
Commercial Driver's License (CDL) & ELDT Requirements
Operating a commercial vehicle in the United States requires obtaining a Commercial Driver's License (CDL). Prospective drivers must pass both written and practical tests, and CDLs are classified based on vehicle size and weight. Endorsements cover specific types of vehicles or cargo, such as HAZMAT or passenger transportation. Drivers must comply with regulations and keep their licenses up-to-date to maintain a valid CDL.
With the Entry-Level Driver Training (ELDT) regulation from the FMCSA, in order to obtain your CDL, you must attend a truck driver training course that complies with ELDT standards. Coastal is an ELDT-compliant training school, and our graduates are highly sought after by some of the biggest trucking companies in the United States. Learn more about Coastal when you contact us today.
Learn The Rules of the Road from the Best – Apply to Coastal Today!
Trucking regulations play a critical role in ensuring the safety and efficiency of the transportation industry. It is the responsibility of every driver to remain informed and compliant with these standards. By understanding and adhering to these regulations, drivers can contribute to a safer and more efficient trucking industry.
If you're interested in joining the ranks of professional truck drivers, enroll in CDL training from Coastal Truck Driving School to receive comprehensive training and support. Call our offices at 1-800-486-3639 today for more information.